Restless character and always motivated by Deep House and Tech House, his debut was at Black Cambrils disco. Since then, his performances have been remarkable in events and clubs at different places.
After his international debut in Lyon, is recruited as an artist in the Paris agency Divine Bookings and also on the roster of international booking of Supermatrix Group.
Parallel to their performances, has presence in different radios with his fetish Cambrils Deep Style, providing a nurturing space for itching ears that can be heard globally Mediterranea fm, Dj Conexión Global Radio Lanzarote, Crack fm, We Like Music Spain, Perception Music, Startek Musik Radio and DeepHouse-Radio.com. In turn, writes opinion pieces in digital magazines related to electronic music.
In 2013 he organized the first Festival Solidario Oportunity in Cambrils, intended to raise resources for sectors at risk of exclusion under the premise of solidarity proximity.
He is currently Dubhe Recordings Label Manager, which has over 40 releases in the market, and Moai Recordings co-owner.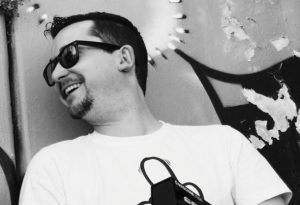 With only 14 years he bought his first record players. When he was old enough to work, he started at Codigo Records as a music salesman for Dj's. That's where he really knew what he wanted to do with his life …
When he turned 18 he was already DJ resident at La Cage de Medrano, one of the best clubs of Salou, where he shared cabin with its mentor Nick Chatelain, after a whole season Jose continued his life journey in Tenerife, as DJ resident in Kioto House Club where he  shared cabin with the biggest Djs on the national scene, Chus and Ceballos, Wally Lopez and Dr. Cucho among others. It is also mandatory to mention his sessions in Bb + and «El Chiringuito la Caleta» and some other clubs of the island.
After his return to the peninsula, he meets with his partner in musical production Titö Cava and begins to produce themes ranging from deep-House to Tech-House for labels such as Baboon Recordings, Dubhe Recordings, Happy Techno, Mjuzieek Digital, Groove Lovers, KRTL Knowledge and Deep Clicks, the latter two with Manel Sanmartin.
After having dedicated himself to making radio, and music for short films, he continues his path in electronic music and decides to found his own label Moái Recordings, on this adventure he conitinue hand by hand with with Titö Cava and Manel Sanmartin.
As for their sessions, they range from the deep house with a lot of class and groove with clear influences of Jazz, Funky and Soul to Tech-House more blunt with sessions that hypnotize from the first moment. Without forgetting the music that most identifies you, the house that pricks you will not stop dancing ….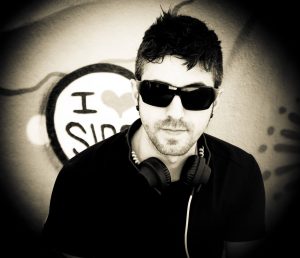 Dj was born in Tremp (Lleida) started in this world fortuitously when he choose and play the music in some pubs he normally attend as a customer.
When he arrived to Barcelona, He decided to study Dj and Producer in the prestigious academy Microfusa Dj to work on this in a more professional way.
Dj with extensive and wide register and a high adaptability. His sessions can vary from the most soft Deep House to the darkest Techno, nevertheless was with his soft sessions with what in short time started to take charge of the music that be heard in all pantea's group locals in Barcelona. His musical choices sounds in barcelona's coast beach and also in fashionable night clubs as Ocaña, Bestial, Hotel Arts y Hotel W, Boo and Mamarosa..to give some examples.
This session and his passion for live music brought him to create in 2012 Groov&sounds where some instruments are merged and mixed with electronic music.
You can enjoy his sessions all Sundays during the summer in «EL CALAMAR» with his Sundown session parties and also on Friday afternoons in Isabella Roof top Hotel 1898.
Also it is important to stand out the annual session in BLUE for Sant Joan's eve, where year after year he found its place in Barcelona's shortest summer night scene. He achieved that celebrating this special night with electronic music on the beach have become a referent and one of the most chosen options.
During his short career as a producer he has released few themes in labels as Baboon Recordings, Dubhe Recordings and Happy Techno. Along with his inseparable friends Jose del Amor and Manel Sanmartin, they decided to create Moai Recordings Label, a new project they wish to become, in short, a reference inside the electronic music world they love so much.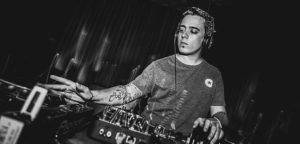 25 years old Dj & Producer based in Barcelona, he started his carreer at a Young age influenced by funk , soul and disco music. He begun his carreer as resident Dj at AMEAS Club in Santiago de Compostela where in a whole year he was enriched by a wide range of musical styles and gained experience on the decks. He's also champion of two prestigious regional competitions such as the Big Scala Contest and Samil Sound 2013. In 2014 he moves to Barcelona to study the Music Production Diploma in Microfusa for two years and , after that, he finishes his studies at Southampton Solent University as music producer, graduated on Popular Music Production Degree.
His music is supported by artists like Metodi Hristov, Stefano Noferini, Technasia, Joris Voorn, Stacey Pullen, Argy among others, and he also has been supported by the famous BBC RADIO 1.
Signed on labels like Witty Tunes, Kinetika Records, King Street Sounds, Southpark Records,Talk of the Town , PP Music and Mjuzieek Digital, his productions have reached a professional level in the last years, proved by the TOP3 he did in 2015 with his track Breath under water , which remained in the Beatport TOP10 for a month. He also did a Traxsource's Tech House TOP30 for 6 weeks with his track Acid Day in 2017. Besides that, he has played in some of the best clubs in Spain, UK and Luxembourg such as Under Club and Macarena Club (BCN) , UTOPIA (MAD) Junk (UK), Ninety Degrees (UK) Melusina (LUX) among others.
Born in Barcelona, he began his career playing in many clubs from the city, such as City Hall, Macarena Club, Hotel Omm (Omm Series), Hotel Sofía (Sitges), Hotel Meridien, W Barcelona (Eclipse/W Happenings)…
Starting with the 90 ́s House music, the necessity to know deeply the roots of electronic music, made him to investigate different kind of old styles such as Disco, Soul, Funky and finally jazz.
He studied Modern Music and theory at "Taller de músics" and Electronic music production at Microfusa and PLASTIC in Barcelona.
Currently Resindence the Hotel W Barcelona, and there, he has played alongside Dosem, ANOTR, Mendo, Teenage Mutants…
Another clubs like Bestial Beach Club, and another names like Ruede Hagelstein, Sebo K, or Stassy at Watergate party in Barcelona, are reference about his career.
Since late 90 ́s, just two words, HOUSE MUSIC.
– His music has been suported by:
CamelPhat, Jess Bays, Hector Couto, Enzo Siffredi, Blacksoul, KPD, Vicious Magazine, Mike Scot, PEZNT, Zoe Xenia, Simon Davis…